WFDF-CERTIFIED
The disc on which we print your logo is certified by the WFDF. Which means it can be used for competitions of all calibers.
USA Ultimate uses a disc technical standard that specifies the official size and weight of USA Ultimate and WFDF approved discs.
Once a disc meets these requirements, USA Ultimate begins a multi-level review of a candidate disc's flight characteristics. This approach ensures that candidate discs not only meet size and weight requirements, but also have acceptable flight characteristics, comfortable handling for players of all sizes, and reasonable catchability.
3 features are especially important to ensure a competition caliber disc
1. A weight of about 175 grams
2. A diameter of 273 millimeters
3. Polyethylene-based construction material with a gentle balance between softness and stiffness.
The disc on which we print your logo is WFDF certified!
Ready to add your logo to our records?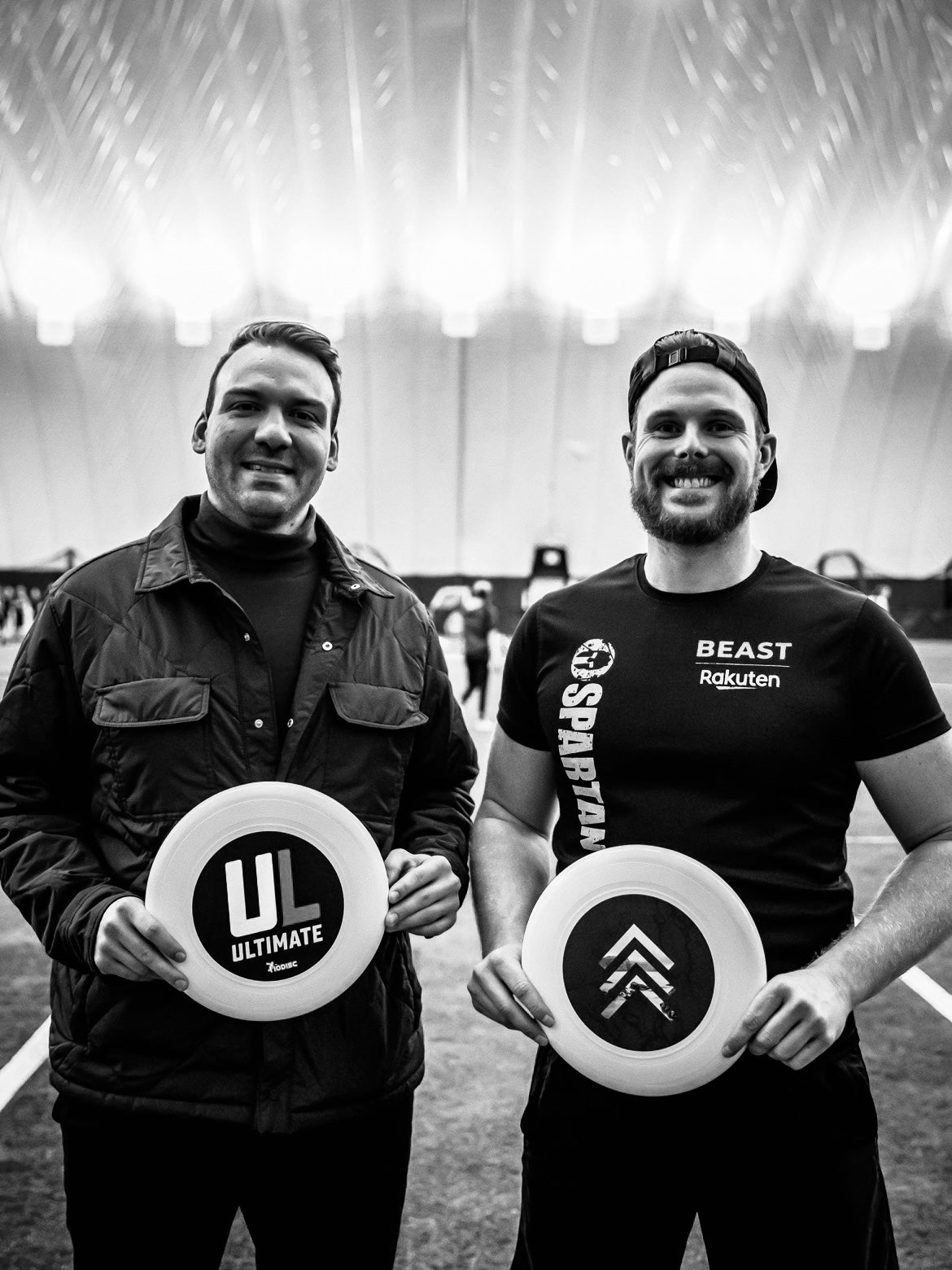 ENCHANTED!
Iodisc is 2 Ultimate Frisbee enthusiasts who have given themselves the mission of allowing players to use high quality sports equipment adapted to Ultimate Frisbee players.
Whether you want to create custom discs for your team, for a fundraising campaign, for your school or for your sports association, we can certainly help you.
Looking forward to meeting you on a field!
Sam & Alex
Create my custom disc
CONTACT DETAILS
To contact us, do not hesitate to use the contact form below or our contact details.
By phone -> +1 418-241-6964
By email -> info@iodisc.com
Samuel Boissonneault - Director of Sales and Customer Relations