OUR PRICES
Here are our rates based on the quantity of custom discs purchased:
5 to 9 discs - $19.99/u
10 to 24 discs - $14.99/u
25 to 49 discs - $12.69/u
50 to 99 discs - 11.29$/u
100 to 199 discs - 9.99$/u
200 to 299 discs - 9.39$/u
300 to 499 discs - 8.19$/u
500 to 999 discs - 7.99$/u
1000 discs and more - 7.69$/u
Taxes and delivery not included.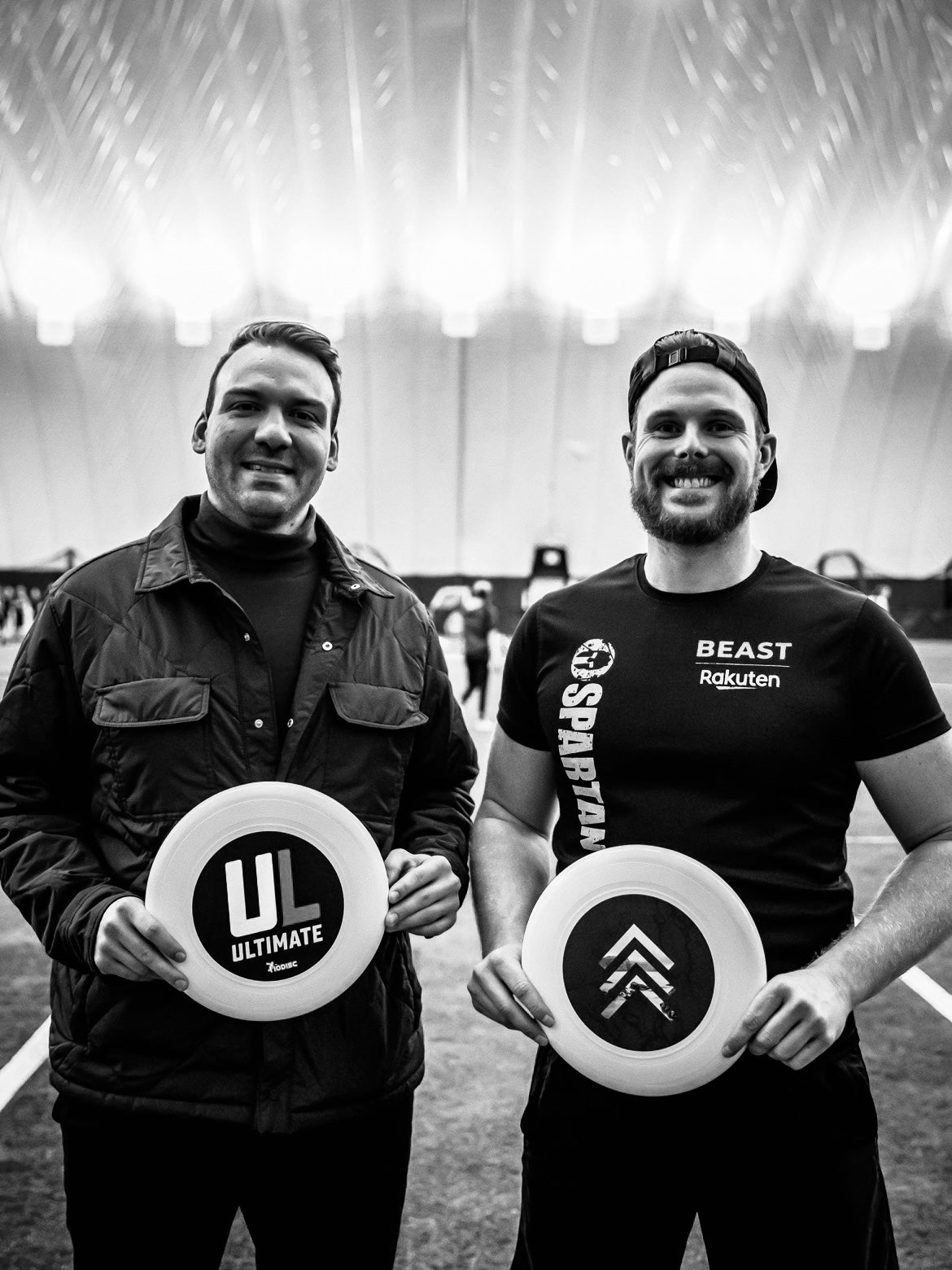 ENCHANTED!
Iodisc is 2 Ultimate Frisbee enthusiasts who have given themselves the mission of allowing players to use high quality sports equipment adapted to Ultimate Frisbee players.
Whether you want to create custom discs for your team, for a fundraising campaign, for your school or for your sports association, we can certainly help you.
Looking forward to meeting you on a field!
Sam & Alex
Create my custom disc
CONTACT DETAILS
To contact us, do not hesitate to use the contact form below or our contact details.
By phone -> +1 418-241-6964
By email -> info@iodisc.com
Samuel Boissonneault - Director of Sales and Customer Relations