Regular price
Sale price
$19.99 CAD
Unit price
per
Sale
Sold out
Technique d'impression
Nous utilisons une technique d'impression digitale de haute résolution nous permettant d'imprimer votre logo directement sur nos disques (pas de collants sur le disque).
Il n'y a aucunes limites de couleurs d'impression sur nos disques.
Pour effectuer une commande
Étape #1: Assurez-vous d'avoir en main un fichier vectoriel (AI, PDF, SVG, EPS) de votre logo.
Incertain de votre fichier ? Notre équipe s'assure de la qualité de votre fichier et du placement de votre logo avant de commencer la production.
Étape #2: Sélectionnez le tarif unitaire par quantité souhaitée et procédez au paiement de votre commande.
Étape #3: Envoyez nous à l'adresse courriel info@iodisc.com votre fichier avec comme sujet le numéro de commande reçu par courriel suivant le paiement de votre commande.
Étape #4: Dans un délai de 1 à 3 jours ouvrables, notre équipe reçoit votre commande, valide la qualité de votre fichier et vous envoie une confirmation de conformité de fichier incluant une épreuve graphique.
Étape #5: Impression de votre logo sur les disques.
Étape #6: Expédition de votre commande en direction de votre porte. 🤩
Délai de livraison
Les commandes de disques sur mesure sont livrées en 10 à 17 jours ouvrables partout à travers le Québec.
Besoin d'aide pour votre logo?
Notre équipe peut vous aider.
Are you an Ultimate Quebec member? Use your promo code to get 15% off orders of 100 custom discs or less! (this discount is not applicable on orders of Official IODISC Records)
Share
View full details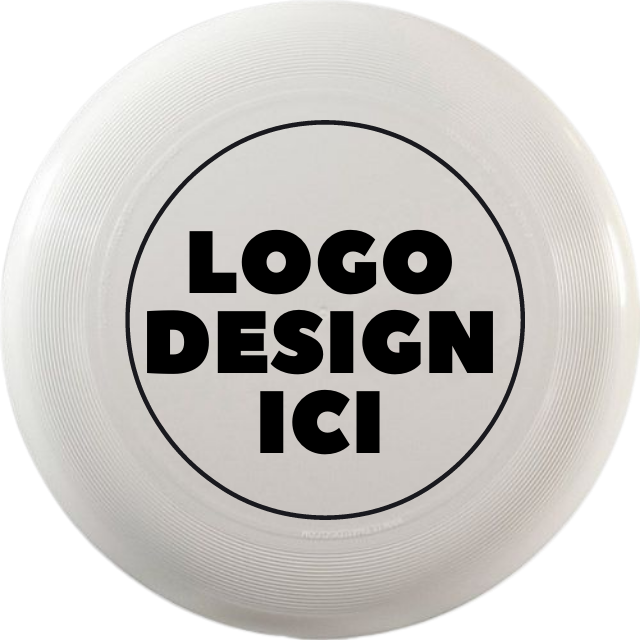 Let customers speak for us
Collapsible content
ABOUT OUR DISC

The disc we sell at IODISC is certified by the WFDF. Which means it has the characteristics necessary to be used in professional-level competitions. To learn more about the WFDF certification process, see WFDF Certification.
ORDERING PROCESS (CUSTOM DISCS)

Step #1: Make sure you have a vector file (AI, PDF, SVG, EPS) of your logo on hand.

Unsure of your file? Our team ensures the quality of your file and the placement of your logo before starting production.

Step #2: Select the unit rate per desired quantity and proceed to payment for your order.

Step #3: Send us your file at info@iodisc.com with the subject of the order number received by email following the payment of your order.

Step #4: Within 1-3 business days, our team receives your order, validates the quality of your file and sends you a confirmation of file compliance including a graphic proof.

Step #5: Printing your logo on the discs.

Step #6: Shipping your order to your doorstep. 🤩
SHIPPING TIME AND RATES

Original IODISC discs

Our house records are delivered in 3 to 6 business days in Canada at a cost of $9.99.

Shipping is free for orders of 2 discs or more.

Custom Discs

Custom disc orders are delivered to your door in 10-17 days from the time your logo file is approved by our team.

Approval of your logo usually takes less than 48 hours, unless changes are required to your logo.
Ultimate 175G Discs
Discover our range of official IODISC discs. WFDF approved and certified.
Regular price

Sale price

$24.99 CAD

Unit price

per

Regular price

Sale price

$45.00 CAD

Unit price

per

Regular price

Sale price

$19.99 CAD

Unit price

per