FREQUENTLY ASKED QUESTIONS
What kind of service do you offer?
At Iodisc, we offer a turnkey custom disc service. We can print your team logo or the design of your choice on a competitive caliber frisbee. The disc we print on is certified by the WFDF, which means it can be used in competitions of all calibers.
What type of file do you accept?
We accept files in vector format such as AI, SVG, PDF and EPS. After making payment for your order, please send us your file to the following email address: info@iodisc.com
Before starting the production of your discs, we ensure the quality of your file and its printing on the discs.
I don't have a logo for my team, can you help me?
YES ! If you don't have a logo for your team, our graphic designer (who is a Frisbee player himself) can create a logo that reflects your team.
Please contact us for more information.
What type of printing do you use?
We use a high resolution digital printing technique allowing us to print your logo directly on our discs (no stickers on the disc). There are no print color limits.
How does the ordering process work?
1. To place an order, you must ensure that you have a vector format of your team logo (AI, SVG, PDF or EPS) on hand.
2. Next, go to the next page create my custom disk and select the amount of disk you want for your team.
3. Proceed to payment for your order.
4. Send us the vector file of your logo at the following email address: info@iodisc.com
5. Our team receives your order and your file and validates the quality of the latter.
6. Once your file is approved, Iodisc starts printing your discs and sends them to your door.
In total, this process usually takes between 10 to 17 business days.
What are your rates?
To know our prices by quantity of disc, go to the following page: our prices .
Still have questions? Do not hesitate to write to us at the following email address: info@iodisc.com and we will be happy to assist you.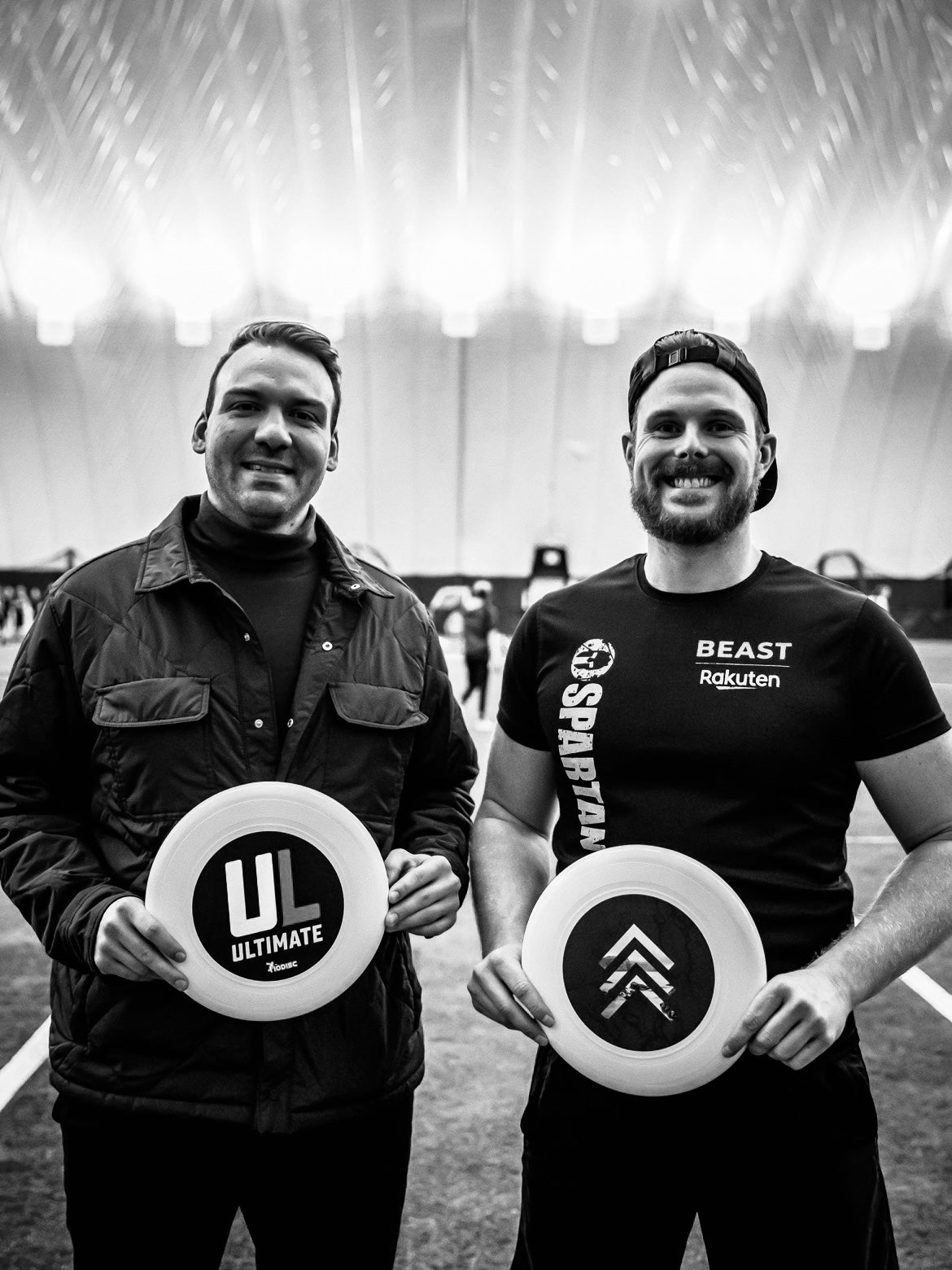 ENCHANTED!
Iodisc is 2 Ultimate Frisbee enthusiasts who have given themselves the mission of allowing players to use high quality sports equipment adapted to Ultimate Frisbee players.
Whether you want to create custom discs for your team, for a fundraising campaign, for your school or for your sports association, we can certainly help you.
Looking forward to meeting you on a field!
Sam & Alex
Create my custom disc
CONTACT DETAILS
To contact us, do not hesitate to use the contact form below or our contact details.
By phone -> +1 418-241-6964
By email -> info@iodisc.com
Samuel Boissonneault - Director of Sales and Customer Relations