ABOUT US
Iodisc is a company specializing in printing designs and logos on competitive caliber Frisbees for amateur and professional teams.
The disc on which we print is certified by the World Flying Disc Federation, which means that it can be used for competitions of all calibers.
Would you like to add your team logo to a competitive caliber frisbee?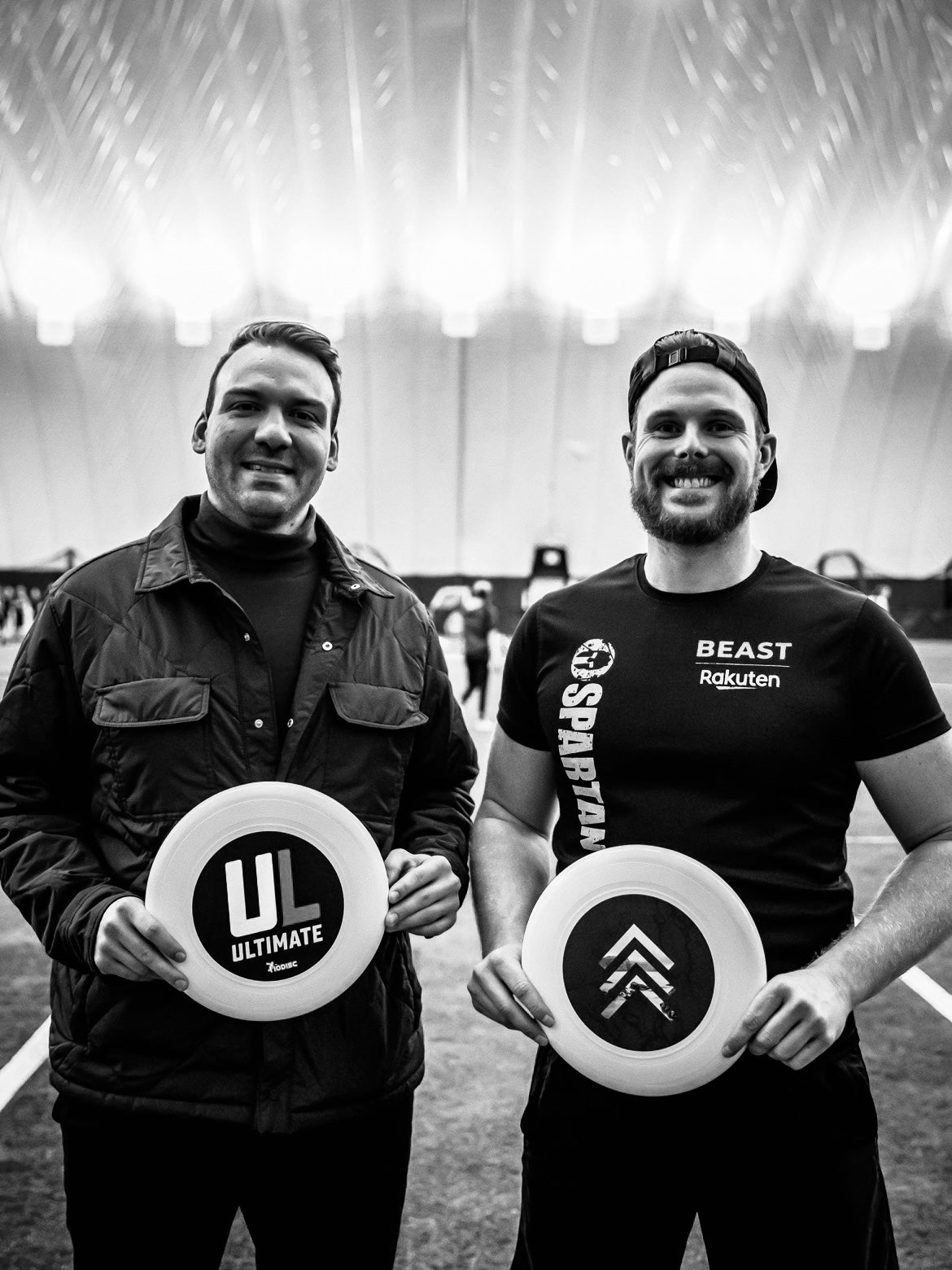 ENCHANTED!
Iodisc is 2 Ultimate Frisbee enthusiasts who have given themselves the mission of allowing players to use high quality sports equipment adapted to Ultimate Frisbee players.
Whether you want to create custom discs for your team, for a fundraising campaign, for your school or for your sports association, we can certainly help you.
Looking forward to meeting you on a field!
Sam & Alex
Create my custom disc
CONTACT DETAILS
To contact us, do not hesitate to use the contact form below or our contact details.
By phone -> +1 418-241-6964
By email -> info@iodisc.com
Samuel Boissonneault - Director of Sales and Customer Relations